Who we are
DuraCon Construction is here for all of your commercial, residential, or general construction needs in the Wichita Metro Area! Quick, quality, reliable service, and free estimates on all jobs.
Any Questions?
Here's What We Do
We are a full-service General Contractor for both residential & commercial properties! We service the greater Wichita Metro-Area!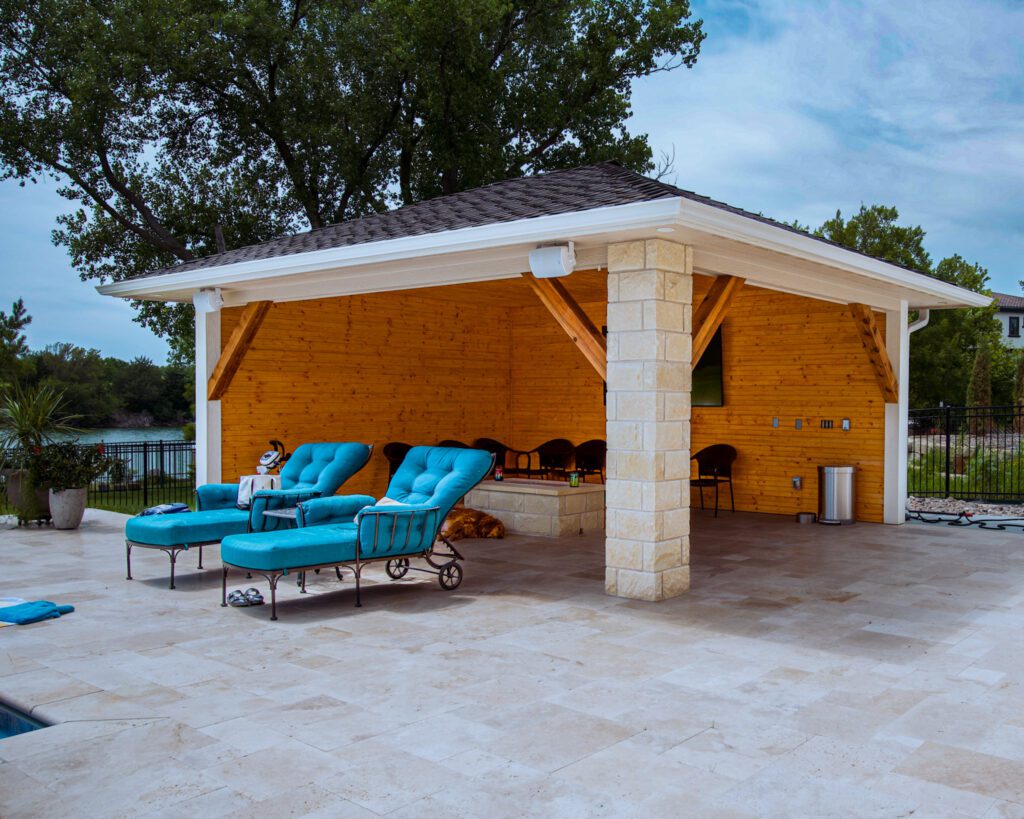 Poolside Pavilion and Outdoor Kitchen
The perfect summer entertaining space: a backyard pool! This west facing property was in need of a structure to provide shade during pool parties. Our clients also wanted a fully loaded outdoor kitchen to amplify their entertainment experience. Now summer days and nights are full of gatherings of family and friends, delicious meals, swimming, and a covered poolside pavilion for a place to enjoy food and company with a break from the hot, summer sun.
See Project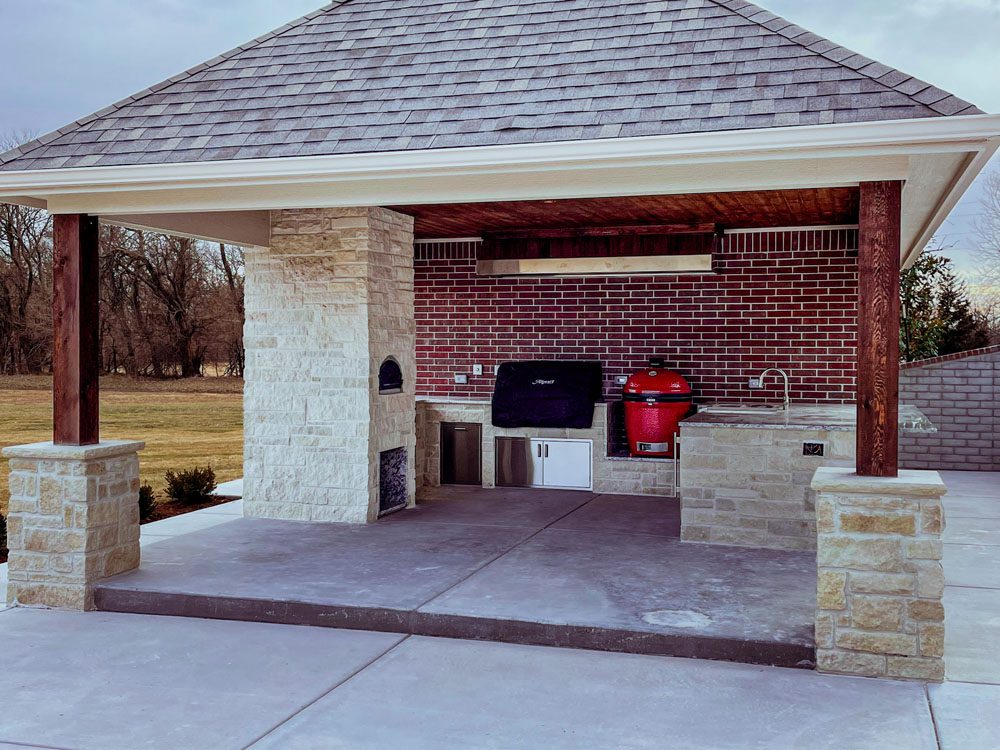 Hesston Outdoor Kitchen
This custom outdoor kitchen was designed to create a cohesive look with the home. The space is large and features outdoor kitchen appliances from All Things BBQ. This gorgeous outdoor space brings the inside of the home outside to allow for warm weather festivities and memory making for years to come.
See Project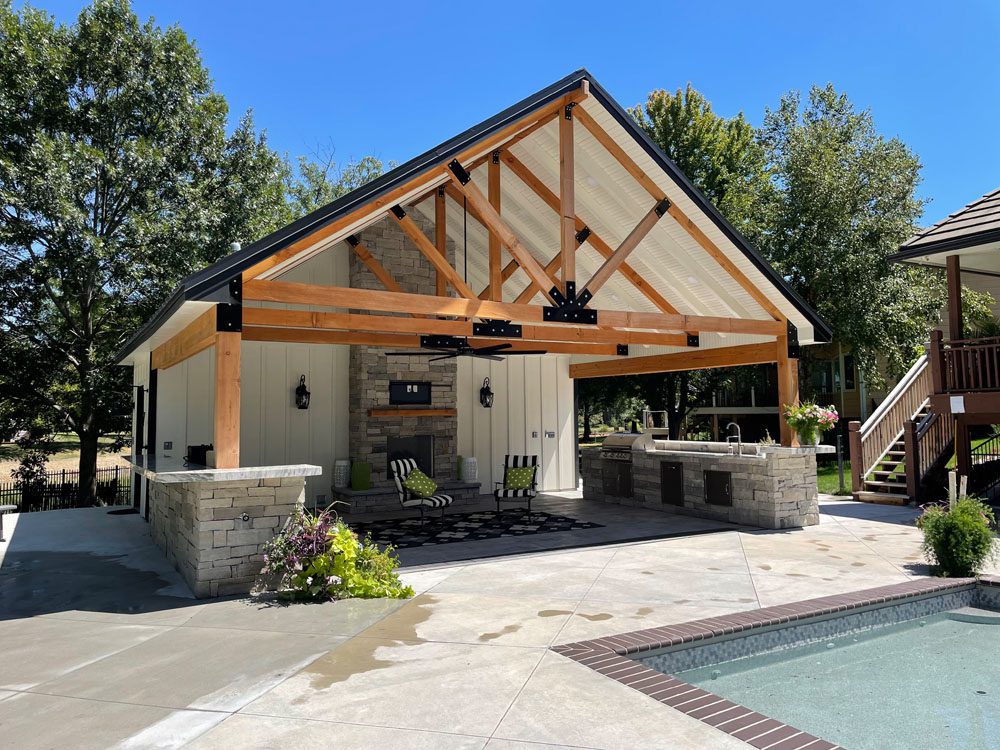 Rustic Pool House
This client was looking for a pool house to fit their specific needs. They wanted shade, storage space, a bathroom, and an outdoor kitchen to enhance their pool space. This rustic pool house encompassed all of their desires and acts as a great outdoor entertaining area for family and friends to gather.
See Project